EKNPLC is now offering the Sm​oking Treatmen​t ​for Ontario Patients (STOP) Program. This program includes nicotine replacement (NRT) therapy and counselling support to help you achieve your smoking cessation goals.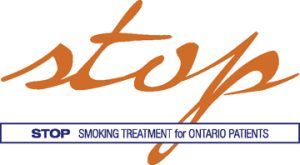 Smoking is related to a number of illnesses, most notably the increased risk of cancer, COPD, and heart disease. Many individuals find it difficult to quit smoking, partially because of the addictive properties of nicotine. Our Smoking Cessation program can help you successfully overcome cravings and quit tobacco use.
Our Smoking Cessation services include:
individual assessment
counselling and coaching to quit
nicotine replacement therapies and cessation medications
motivational interventions
resources to assist your quit plan
referral to community resources
For more information, book an appointment with your nurse practitioner.
Additional resources: